Hi Everyone,
In 2002 my wife brought home some unusual, really tasty apples from the store (3 kinds, I don't remember what they were). I liked them so much that I planted some seeds from each, thinking (incorrectly) that the trees would produce the same apples. Three got big enough to transplant into the yard. One of them never really grew, the other grew but was really stunted (it is now 4 feet tall). The third one was really healthy and took off - it is now 20 feet tall and produces really nice apples.
I was chatting with some folks on the
Home Orchard Society forum
, and they suggested that I give it a name and bring some of the apples to their
fall fruit show
a few weeks ago. I decided to name it after my daughter - "Miss Jessamine" (pronounced jess-a-min). I added the "Miss" to avoid confusion with the Jessamine flower which grows in the southeast U.S.
The experts at the show really liked it, and they took some photos and my information and are adding it to their database. I will bring some scions to their scion exchange in March.
I don't know apple lingo well enough to describe the taste, but I would say it is more sweet than tart, juicy, firm flesh, with medium thick skin. Color is yellow-green with a blush of pink, and a little russeting on the top by the stem. Flesh is cream colored.
I am guessing it will store well because it ripens late (I picked the last batch today, Nov. 5) and the flesh is pretty firm. I have some in the refrigerator and some in a shed, to find out how long they store in those conditions.
The tree is super healthy, with only extremely minor scabbing here and there. I have two other trees purchased from a nursery, one is somewhat scabby and the other is completely covered with scab, so the tree has definitely been exposed to scab. I do not spray anything on my trees other than a little compost tea 2-3 times a year. The soil is heavy clay, and the tree is crowded in between a pine, a fence, and an incense cedar. I really wish I would have planted it somewhere else, but there was nothing there at the time I planted it. I plan to remove the pine and cut back the cedar to give the apple more space.
I live in Camas, Washington, just across the river from Portland Oregon (USDA zone 8b).
If you are interested in trading scions or you want to see how it tastes, let me know. I would also appreciate help in properly describing it.
Here are some photos:
"Miss Jessamine". Photo taken Oct. 14, 2012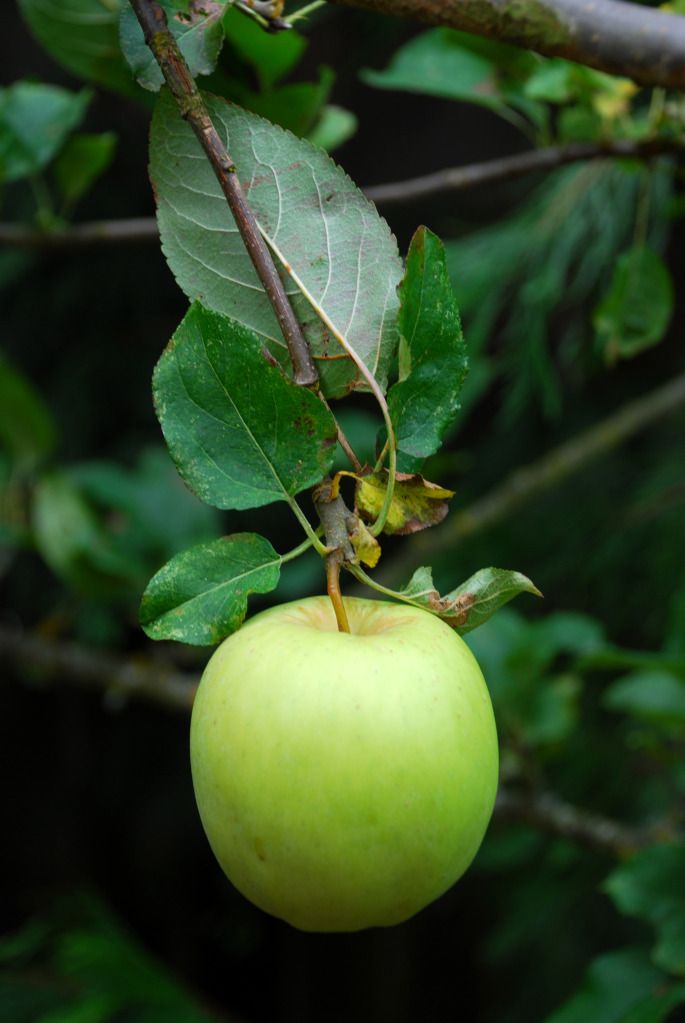 Oct. 23, 2012
Picked Nov. 5, 2012. Watch included for scale (probably should have used a ruler
)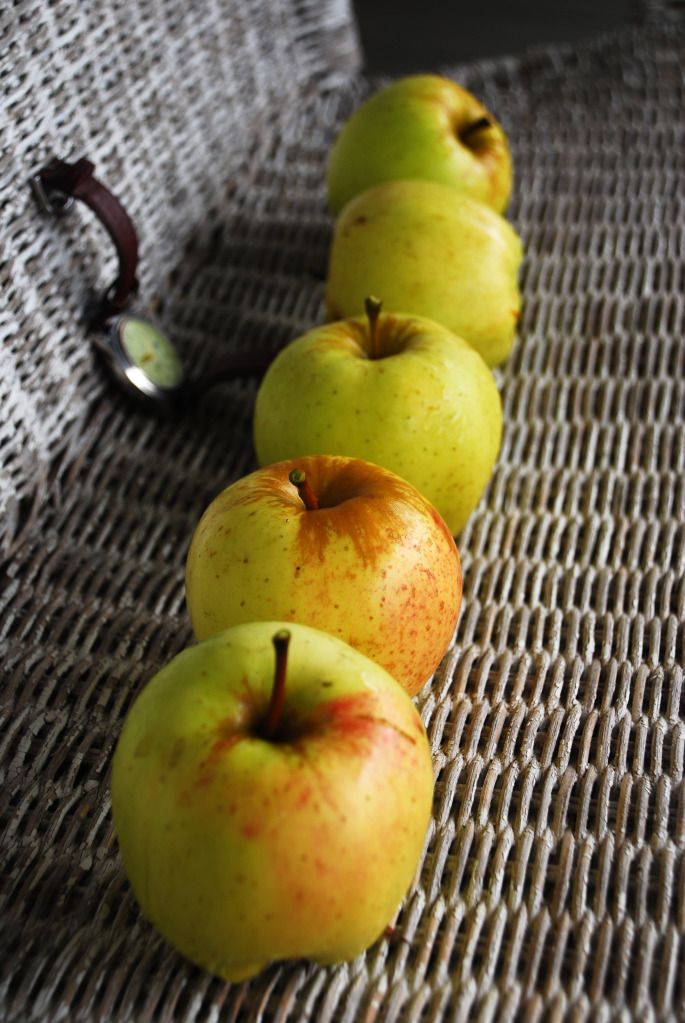 Picked Nov. 5, 2012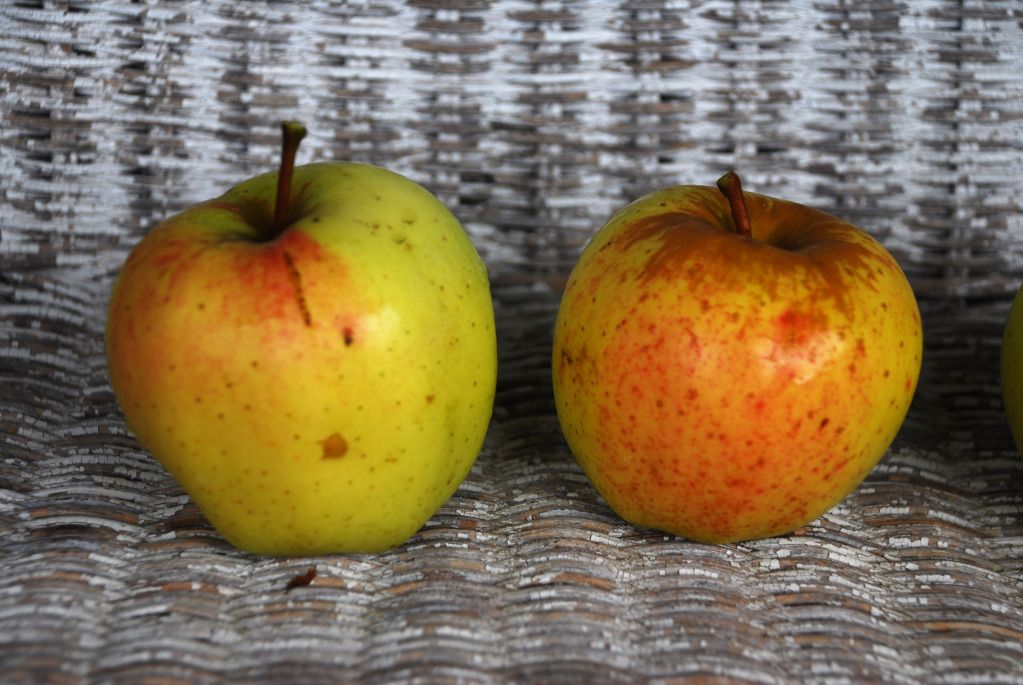 Picked Nov. 5, 2012

Picked Nov. 5, 2012

Jessamine in front of the tree Oct. 27, 2012
Oct. 23, 2012
From the top of the ladder, looking down. Oct. 23, 2012